Please Feel Free If You Have Any Question Regarding This Product By
Asking Merchant Question
ITEM TESTED WITH SAMSUNG GALAXY TAB 2 P3100 WILL WORK IN
THAT
ITEM SHOULD ALSO MOSTLY WORK FOR OTHER SAMSUNG TABLETS
DEVICES WHICH HAS SAME TYPE OF USB JACK WHICH SUPPORTS USB
OTG WITH CUSTOM ROM/KERNAL SUPPORT
Brand new and high quality Used to connect with flash disk, SD card
reader, mouse, cameras Compatible with:
SAMSUNG GALAXY TAB 10.1 P7500 P7100 P7300 USB 1 x
USB Host OTG Cable Adapter
Fire-new and high quality USB OTG cable for Samsung Galaxy Tab 10.1
connecter dock toUSB female host
Ultracompact design and convenient to use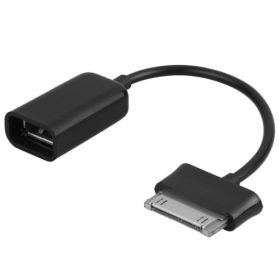 Allow you to connect to most USB Flash Drive, Mouse, Keyboard and some digital cameras etc
Easy to use, just plug it into the dock connector port on your device then attach your digital camera or using a USB cable
Your device can opens the photos after you making a connection, which lets you choose the pictures you wanted to import, when you sync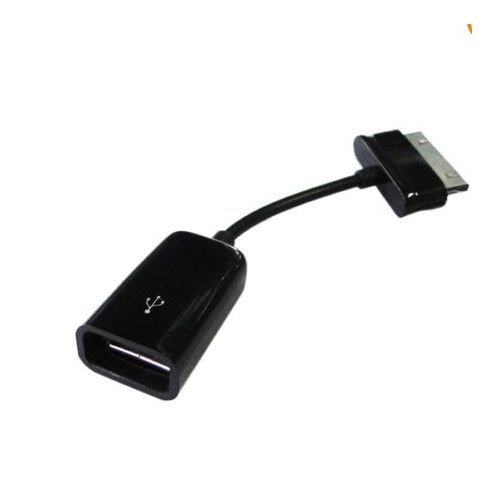 device to your PC or Mac ,the photos are added to your PC photo library
Compact Portable Design,Convenient for travelers and business users. A perfect complement for Samsung Galaxy Tab
It should work with most USB Flash Drive, Mouse and Keyboard, but
please note that some of them may not be compatible, As it depends on
the driver database of Device whether it would have or not the same.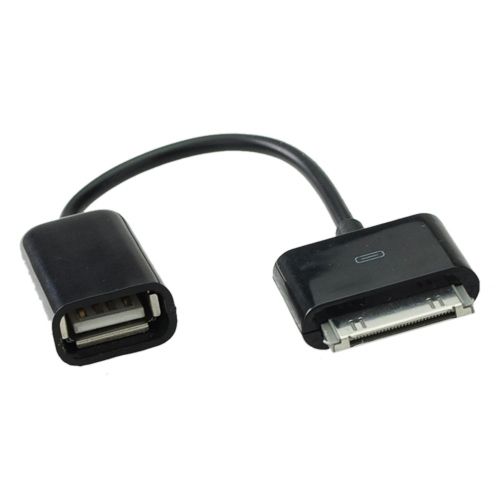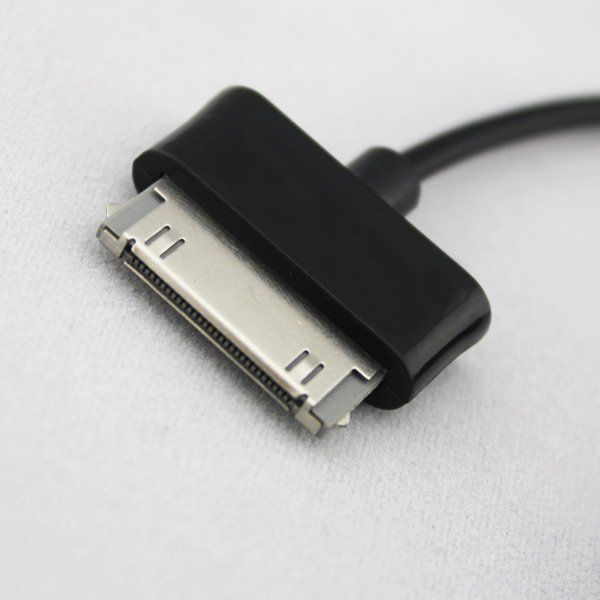 Samsung Galaxy Tab 10.1, Also known as Samsung Galaxy P7510
Samsung Galaxy Tab 10.1 3G, Also Known as Samsung Galaxy P7500
Samsung Galaxy Tab 10.1 LTE
Samsung Galaxy Tab 10.1v P7100
Samsung GT-P7310 Galaxy Tab 8.9
Samsung GT-P7300 Galaxy Tab 8.9
Samsung Galaxy Tab 8.9 LTE
Samsung Galaxy Tab 7.7 P6800
Samsung Galaxy Tab 7.7 LTE
Samsung P6210 Galaxy Tab 7.0 Plus Wifi
Samsung P6200 Galaxy Tab 7.0 Plus 3G
Samsung Galaxy Tab 7.0 P1000
Samsung Galaxy Tab P3100
Samsung Galaxy Note 8000 8010 TAB
Samsung Galaxy TAB 2 P5100 P5110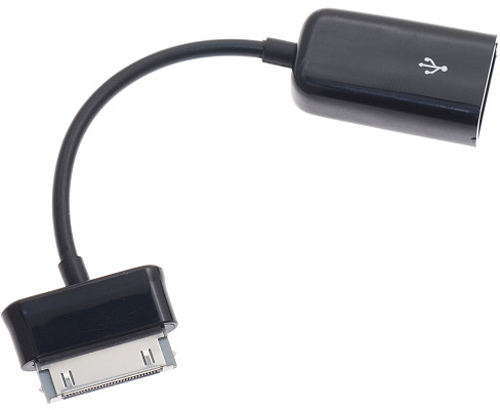 Please verify whether your device is OTG Supported before Purchase,We
have tested and it works perfectly on Samsung Galaxy Tab 2 models P3100
& Give its assurance of working in this 3 devices,Rest devices cant give
assurance.
No Set Up Required Just Plug & Play
Please note : The cable is suitable for many low power USB devices like PenDrives, Card Readers, Digital Cameras, USB Keyboards and Mouse etc butsome USB Devices such as External Hard Disks, Controllers, some opticalmouse, keyboards etc. may require more power than can be supplied by yourphone. In such cases, you may need to connect a powered USB Hub to thephone with this OTG cable and then connect such devices to that HUB.
Specifications
Product Name: USB OTG Host line OTG cable
Length: 15CM
Color: Black
Insulation material: PVC
Tinned Copper Conductors
Gold Plated Copper Pins
Packing: PE bag
Connectors: Tablet USB Male and USB Type A Female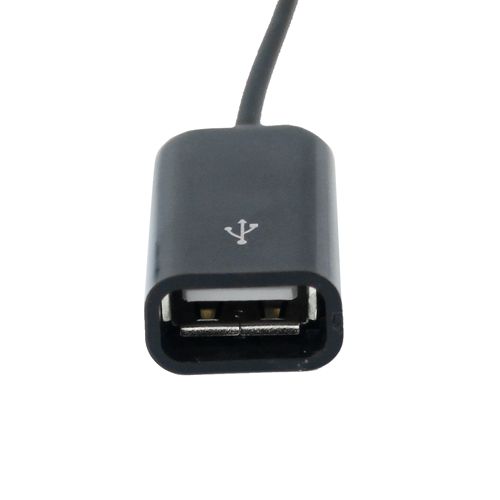 HOW IT COMES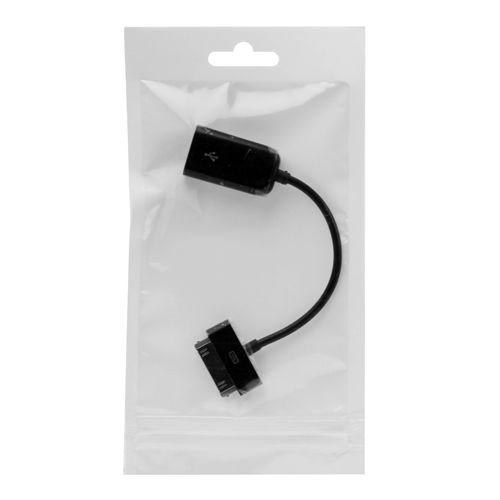 Whats Included

1 x Samsung TAB PEN DRIVE CABLE


1 x Order Details
Warranty
1 Months Seller Warranty Against Any Manufacturer Defact

Once You Are Fully Satishfied With The Product Then Please Leave Good

Positive Feedback And 5 Star DRS In All Catagories

And Dont Forget To Like Our Store
Return
1
Goods Can Return Only If It Is Damaged Or Not In Working Condition
Please Contact Us In Such Case With In 24 Hours
2

Kindly Return The Product In Such Cases You Will Get Full Refund Or Replacement Which Ever You Want
Returning The Shipment charges Born By Us In Such Condition
3
Kindly Check The Description Care Fully Before Buying From Us We Usually Try To Describe Our Product To Best of Our Knowledge After Buying From Us If Any Problem With Product Like Not Working Or Not Supporting To Your Equipment And The Same Is Not Describe In Product Details Still You Baught The Product In Such Issue Buyer Can Get The Refund But Accept ShopClues Fees And Shipping Charges If Applicable
1
If You Have Any Question About Our Products Or Policies Please Contact By Email Or Message In Shopclues Messages We Will Respond With In 24 Hours
2
You Cannot Get Satisfied From LOW Rattings OR NEGATIVE COMMENTS Meanwhile We Can Not Get improvement From It As Well So Please Contact Us For A Solution Before Leaving Any LOW RATTINGS OR NEGATIVE COMMENTS We Will Ensure You To Resolve Your Problem As Soon As Possible
1
Each Item Is carefully Checked Up Before Shipment And We Sell 100% New Products We Promise Our Products Are Brand New And Unused And First Class Quality
2
Customer Satisfaction Is Our Top Priority If Your Item is Not True With The Description Or In The Picture You saw At The Time Of You Receive The Product Then It Will Be Replace Immediately With No Additional Charge
1
We Are Looking For Quality Product To Be Deliver Rather Then Cheap Rate Product And If You Found Product In Damage Or In Defective Condition Then Please Let us Know With In 24 Hrs It Will Be Replace And The Return Of Shipment is Born By Us In Such Condition
Warranty Terms & Conditions
1
In Such Cases Buyer Has To Go To Nearest Service Center For Warranty Issue If The Product Carrying Manufacturer Warranty And If It Is Vendor Warranty Then Product Need To Send Us Back After Informing Us In Such Case Return Of Shipment Charges Is Born By Buyer Only
Feedback

Although WE Are New To This Business But 100% Customer






Most Important If You Have Any Problem Regarding our




Service Or Product





Please Do Contact us Issue Will Be Resolve On The First


Your Feedback Is Very Imp For Us To Grow Our Business



Once You Are Satisfied With The Service And The Product







Please Do Leave Feedback With 5 Star Dsr Ratting




Thanks For Choosing Our Product